Fall '19 Conference Brochure
NJNY ACRAO would like to thank the following Sponsors of this conference: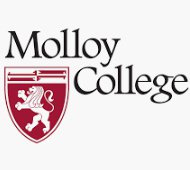 Register Now! Once you registrar, you will receive additional information on the conference.
- Early registration will run through 10/17 - $75.

- Late registration will be in effect as of 10/18 - $90.
Online registration payment can be made through PayPal. Remember to list the Attendees when making payment.

Or mail your check to:

Jonathan Gomez, Registrar

Rutgers School of Health Professions
65 Bergen St, SSB 149
Newark, NJ 07107
email: treasurer@njnyacrao.org